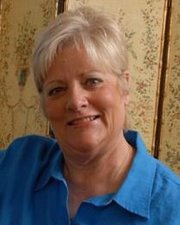 Creative, energetic, and a visionary. These are just a few of the adjectives describing the multi- faceted talent of Donna Douglas Walchle.  Donna D's reputation as a songwriter now spans the globe, with more than 200 recorded songs to her credit, including several compositions which have charted to Top 5 on CCM and Adult Contemporary radio. Donna D cowrote "The Hard Way," that landed on multi-platinum country artist, Faith Hill's CD, "Faith," for which she has received seven platinum albums commemorating seven million copies sold. R&B/ Pop sensation, Usher, debuted her composition, "King Jesus Is His Name" on a nationally syndicated Christmas Special after touring with the song throughout Africa and Europe.
Some of the other artists to record her songs include Larnelle Harris, Babbie Mason, Margaret Becker, Susan Ashton, The Christ Church Choir, Michael English, 4-Him and The Brooklyn Tabernacle Choir. Some of her songs include "He'll Find a Way," "In All of His Glory,"  " Pray On" "What Can Separate," The First Thing I'll See, " Somebody Say Amen," "King Jesus is His Name," "Life Goes On" "No Other"   " The Only Hope," and "All In Favor."
Many of her compositions have been heard on The Billy Graham Crusades, In Touch, The Bill Gaither Music Videos and Robert Schuller's Hour of Power as well as other international television broadcasts and are now performed in twenty-one different languages throughout the world. Her composition," In All of His Glory" was performed at Carnegie Hall.
Donna D has served on the Board of Governor's for NARAS, Atlanta, (The National Academy of Recording Arts and Sciences.) She has taught songwriting classes at Atlanta Christian College, Lee College, Kennesaw State University, The Christian Artist Music Seminar, American Society of Composers, Artists and Publishers, The Babbie Mason Music Seminar and The Inner Circle.
As a record and music video producer, Donna D has produced numerous projects, which have received national attention, including one project with Grammy Award winning country artist, Terri Gibbs. Several songs from other records she's produced have resulted in Top 5 radio hits on the national CCM and Adult Contemporary charts.  Her youth musical, "Who Me?!" that was co-written with Andy Stanley, has been performed by thousands of pre-teens and teenaged children all over the country. Donna D owns her own publishing company, Did My Music, which has become a notable publishing house within the music industry.
Donna D served as the writer, segment director and series producer for a (13) week television series titled Two Lane Traveller, which was syndicated nationally in 84 million homes on PBS and Direct TV. She won the Telly Award for writing, producing and directing, "The Learning Exchange."  She also served as the Supervising Producer, writer and post-production supervisor for a television series titled, "Real Moms, Real Stories, Real Savvy"  for two seasons, which aired on PBS and was later bought by Disney.
Donna D's book, God Stories (They're So Amazing Only God Could Make Them Happen) Starburst Publishers, was named Book of the Month at an Atlanta Barnes and Noble. The paperback version is titled, Winks From God. Her fiction novel, "Make Lemonade," is being considered for a Hallmark movie! Her children's book, "There's an Owl in the Closet" is a must for animal lovers from 3-8 years old and comes with a free sing along song. Her new ebook/ audio book, Kickin' Cancer's Butt, AGAIN! (how to fight cancer with faith from a multi-platinum award winning songwriter who's done it three times!) is available exclusively on Amazon.
Recently, Donna D teamed up with long time friend, co-writer and internationally known recording artist, Babbie Mason to create a new radio show, titled, Cantaloupe Cafe that airs every Saturday at 2pm Eastern on internet radio at www.babbiemasonradio.com. Donna D  is also a frequently sought after speaker at women's events, corporate gatherings and churches.