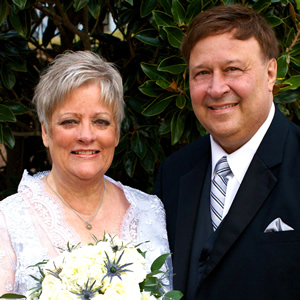 Wedding song of the year! – "This Heart of Mine is Yours"
If you're looking for a great wedding song, look no further!
Donna I. Douglas and James Walchle were married this year! As a surprise, Donna D and Babbie Mason wrote a song for Donna D's husband-to-be, James Walchle. It was a surprise and he didn't know about it or hear it until the wedding ceremony. It was so enthusiastically received by the audience that it is now available for public consumption!
Download the song with the vocal, the performance track and the lyric for your wedding!
Purchase original version – Purchase Instrumental – Download 'This Heart of Mine' Lyrics